Keynotes from the Nordic PropTech Scene 2022
May 17, 2022
by CMO Louise Mølgaard
May 16, 2022 marked the day, when the Nordic PropTech ecosystem could finally meet up again after the harsh two years of global social shutdown from COVID.  In the remarkable Nikolaj Art Center in downtown Copenhagen, more than 40 Nordic Real Estate businesses got together with top Nordic and international speakers onto discuss real estate innovation.
The program at this sold-out event was packed with enlightening keynotes and hot panel debates to networking opportunities over cold brewed coffee and impressive hors d'oeuvres. In case you missed it, we took some serious notes and decided to write a quick digest.
PropTech will be the lifeboat in the upcoming turbulent waters
The opening remarks by Charmain of the Board at Proptech Denmark, Rasmus Juul-Nyholm, set the scene with an important message: After years in economic upturn with wheels turning faster than the machines themselves, PropTech will serve as an important solution to the upcoming economic shift in real estate.  
The need for PropTech solutions will increase as real estate owners and investors need to invest in their businesses to keep afloat at stay competitive in a new post-covid real estate world where our needs for office spaces, wishes for tenant experiences and shopping behaviors have changed forever.
10 Things That Matter in Real Estate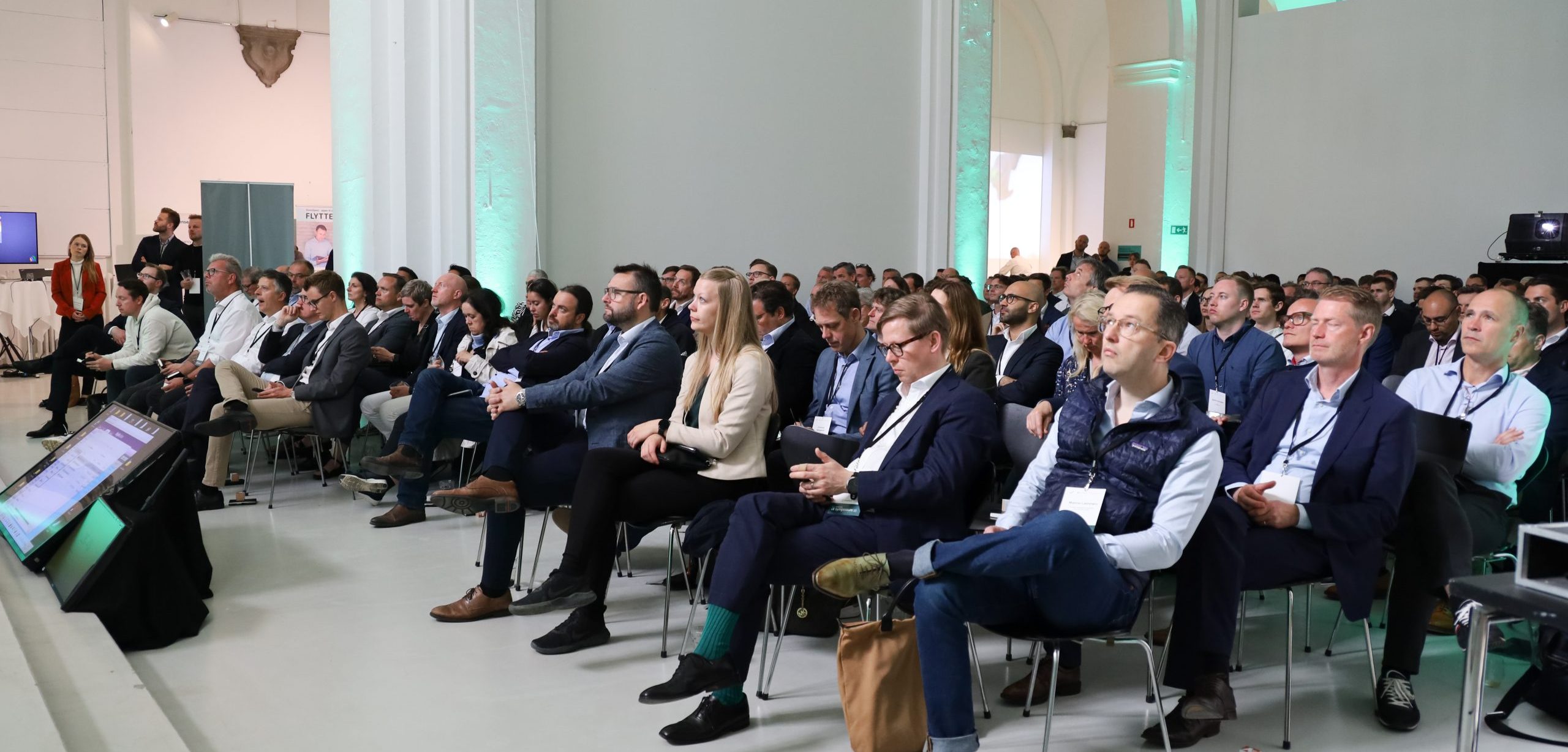 The turbulent times we live in, with COVID, war in Ukraine and The Great Resignation is our license to change, said the following speaker, Antony Slumbers from Real Innovation Academy. With his '10 Things that Matter in Real Estate', he gave us a tour de force on how technology, servitization, and the ESG agenda are changing real estate as we know it.
Antony's first key point was the simple equation Humans + Machine = Leverage. Because where machines are structured, repeatable, and predictable, humans have the remarkable ability of creative thinking, critical analysis and accumulate learning that not even the best AI can match. As we'll learn later, real estate winners do in fact leverage their competitive advantage by deploying this dual strategy into their core businesses.
Flexibility and Resilience: Real estate must redesign spaces, supply chains, workflows and business models
Health and Wellbeing: Real estate winners will tap into the ever-increasing focus of health and wellbeing
Productivity: Real estate must change mindset to space-as-a-service.
Sustainability: Green Premium or Brown discount – mindset is everything.
Branding/Experience: Delivering specific, defined, differentiated user experiences. Be the Tesla.
Skills: Different skills are needed when real estate is a service.
Innovation: Real estate has to refocus around people.
Relationships, Networks, Ecosystem: Relationships are needed to understand individual customer needs while networks and ecosystems are necessary to cater all types of customers in service delivery.
Shout-out from prominent PropTech Startups
In the afternoon, four prominent PropTech Startups were invited to the scene to give their reflections on obstacles and opportunities in the Nordic Real Estate landscape. Moderator Sebastian Peck, Founding Partner of Kompas, kicked-off the discussion with some facts about how property management and operations are, to a large degree, still characterized by a low degree of automation, siloed systems, many manual processes, and little focus on end-user experience.
According to Tim Lykke Myhrvold, CEO at Waitly, the true obstacle our industry is facing is that the biggest players need to dare to take chances; dare to work with young founders, startups and new solutions. 
Speaking in a loud clear voice, in the otherwise sound-challenged church, Head of Sales at Unloc, Jesper Vik, then encouraged the audience to step into the world of integrations. There are many smart solutions already, so firms have the opportunity to solve the 10 things that matter in real estate today. But they need to open the a la carte menu to satisfy their hunger for innovation and use integrations strategically to their competitive advantage
Digital platforms that will future-proof real estate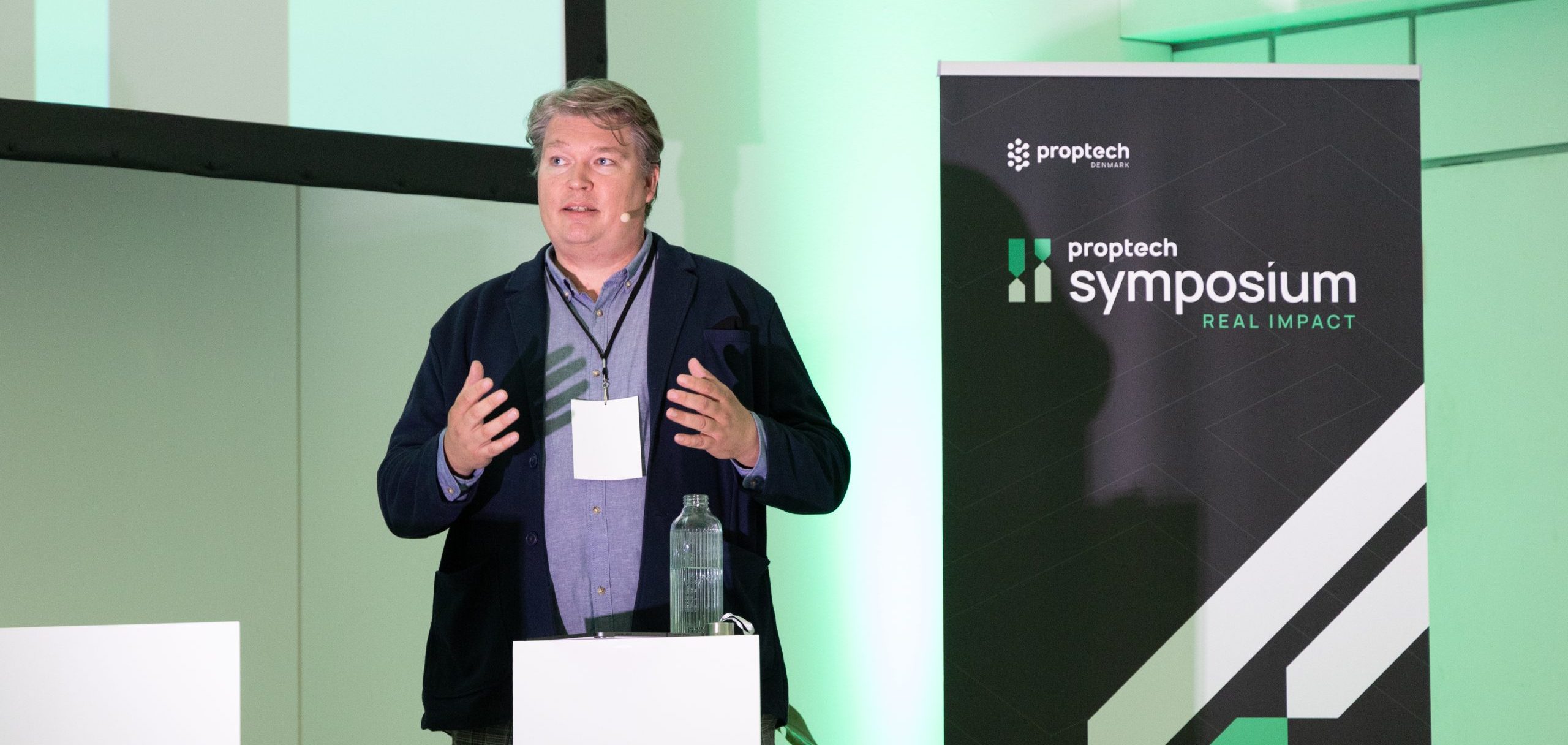 After being inspired by the numerous talks throughout the day on everything from trends to technology and sustainability, a final panel debate elegantly wrapped up the day with why and how real estate companies should invest in integrated digital platforms and practically build and implement digital solutions that can manage the complexities and help leverage the potential.
Yavica took the stage to share some international insights on digitization in real estate together with Julian Carey, Managing Director of UK-based Industrials REIT and Filippa Dracke Von Euler, Corporate Developer at Swedish Newsec.
The challenges that multinational real estate companies typically face concerning software and digital solutions are essentially boiled down to local regulations, large-scale corporate data management and solution limitations.
Real estate has traditionally been a local game, why many solutions are typically developed for country-specific markets. Only few platforms, like Yavica's FlexProperty, are developed as global end-to-end solutions that are open for limitless (PropTech) integrations and that also handles local regulations and culture.